Platinum Party Sponsors
We appreciate the support of our sponsors. Their generosity allows us to fulfill our mission of providing programs that serve boys and girls with autism and learning disabilities, boys in foster care, emancipated youth and families in need of therapeutic services.
Title Sponsor

Contributing Sponsor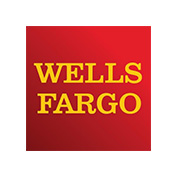 Table Sponsor
Individual Table Sponsor
Mary and The Honorable Robert Dukes
Kathy and Robert Mason – R.H. Mason Insurance Managers
Patricia A. Lobello-Lamb, Attorney – Lamb, Morris & Lobello, LLP
Jimmy Gutierrez – Gutierrez, Fierro & Erickson, APC
Event Sponsor
Individual Event Sponsor
The Honorable Theodore Piatt & Dr. Linda Bosserman-Piatt
Annual Golf Classic Sponsors
Thank you to our sponsors for helping Haynes Family of Programs transform the lives of boys and girls with autism and developmental disabilities and foster children placed in our care. TaylorMade Kingdom Experience Winner: Norm Dominguez, who generously donated it back to the agency for our live auction!
Title Sponsors
Individual Title Sponsors
Patricia A. Lobello-Lamb, Attorney Lamb, Morris & Lobello, LLP
Event Sponsors
Individual Event Sponsors
Kathy and Robert Mason, R.H. Mason Insurance Managers