BLISS ACADEMY SCHOOL FOR AUTISM AND DEVELOPMENTAL DISABILITIES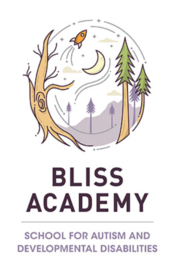 Named "Best in Class" by parents of children attending the school, Bliss Academy School for Autism and Developmental Disabilities offers both an educational and nurturing environment for boys and girls with autism and developmental disabilities. Our philosophy is: Education should inspire, and learning should be fun.
Bliss Academy has developed a unique approach to multi-sensory learning. The acronym for this innovative learning experience is B.L.A.S.T.: Behavior modification, Language and communication, Academics, Sensory and social training, and Transition and technology.
Our goal is to enhance a child's quality of life and encourage neuro-diversity by inspiring children to learn through the use of evidence-based practices in a safe and comforting environment.
Synonymous with ultimate happiness, bliss is the overarching programmatic approach we believe enriches the lives of our students and their families.
Our uniquely comprehensive program includes:
Individualized curriculums
Behavioral and cognitive therapy
Social communication and functional skills development
Drew's Brain Arcade
Sensory integration labs
Health and fitness
Community-based instruction
Occupational and movement therapy
Signature services in speech and language
Collaborative classrooms model for diploma track
Computer labs to enhance visual, auditory and kinesthetic learning styles
Transition and life skills training
We use creative approaches through art, music, dance, recreational play and weekly field trips to create novelty and provide additional learning opportunities to enhance the generalization of skills.
Depending on their individual abilities, students are "rotated" and generalized through the program based on their own unique abilities. While some may rotate throughout the day as a large group, others will rotate with one or two other students, depending on their instructional needs, behaviors, and functioning skills.
Our computer lab enhances learning for visual, auditory, and kinesthetic learners, while reading and therapeutic labs build and strengthen each child's cognitive abilities. A "quiet" room is available to support students who experience difficulties with transitioning and change. To help students adapt to their changing environments, we integrate large and small motor skills activities into our daily curriculum.
The enrichment activities, in conjunction with community-based instruction, are vital components of our program. We use two kitchens and a laundry room to model and teach life skills and independence. We provide job coaching and training to help our students to successfully transition into adulthood.
Bliss Academy specializes in services and treatments for all children on the "spectrum" and accepts appropriately placed students as young as five-year-olds up to 22-year-olds.
HAYNES PARTNERS WITH LOS ANGELES WORLD AIRPORTS (LAWA)
Haynes' Bliss Academy School for Autism and Developmental Disabilities has partnered with LAWA to address the needs of families with autism when traveling by air and to create public awareness about autism and possible behavioral issues that might arise at the airport or on a flight. See what Haynes is doing to help.