School for Behavior and Learning Diversity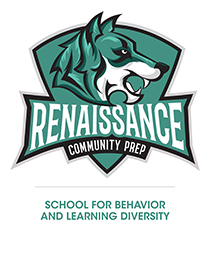 Renaissance Community Prep is a non-public school certified by the California Department of Education to serve students ages 5-22.
The school offers a calm, nurturing and structured environment designed to meet the individual needs of the student. Situated within serene park-like grounds classes are constructed to provide a beneficial environment where students can develop academic, social, behavioral and vocational skills that will enable them to transition successfully into the mainstream: work, school and/or independent living.
Fully credentialed special education teachers with experience serving students with special needs.
An integrated therapeutic program consisting of individual and group counseling.
Utilization of positive behavior interventions and shaping to address behavioral issues with services from licensed BCBA's.
Licensed therapist providing Language and Speech along with Occupational Therapy.
Leisure and group activities such as field trips, games, contest, and physical activities
Extended School Year that allows students to maintain the structure of the school setting while continuing to work on skills.
Credit Recovery where high school students can make up missing and partial credits for graduation.
All students are eligible, when demonstrating readiness, to participate in dual enrollment and/or mainstream back to their public school.
Vocational training and Work Program -a partnership with the Department of Rehabilitation where students receive training and work a job on grounds earning an hourly wage.

Jobs and training include:

Culinary Arts
Construction
Landscaping and Maintenance
Clerical
Automotive
Ceramics
Gardening

Our curriculum is highly individualized, hands-on, and designed to address the specific needs of each student. Based on their unique learning potential, students are placed on a traditional diploma track, a GED (General Educational Development) track, or in a community-based learning program with a Certificate of Completion.

The goal of Renaissance is to provide a positive environment where students can develop academic, social, and vocational skills that will enable them to transition independently and successfully into the mainstream of school, work, and/or independent living.