School for Behavior and Learning Diversity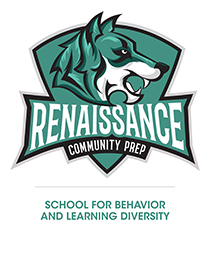 Renaissance Community Prep, a School for Behavior and Learning Diversity is a non-public school that provides an educational and nurturing environment for students ages 6-22 with special needs.
Renaissance classrooms are small with low student-staff ratios allowing more individual time with the teaching staff for students with learning challenges along with positive behavior plans for students experiencing behavioral challenges. Each class adheres to Common Core Curriculum adopted by the State of California. Modifications are made by the teaching staff to meet the needs of the individual student. Our incentive based program includes:
A beneficial environment where students can develop academic and social skills
Transition and life skills training
Weekly counseling with licensed therapists
Fast Forward Reading Program
Occupational Therapy
Speech and Language Therapy
High School program that simulates public high school
Graduating students are connected to Department of Rehabilitation
Assistance with college and financial aid applications
Our curriculum is highly individualized, hands-on, and designed to address the specific needs of each student. Based on their unique learning potential, students are placed on a traditional diploma track, a GED (General Educational Development) track, or in a community-based learning program with a Certificate of Completion.
The goal of Renaissance is to provide a positive environment where students can develop academic, social, and vocational skills that will enable them to transition independently and successfully into the mainstream of school, work, and/or independent living.